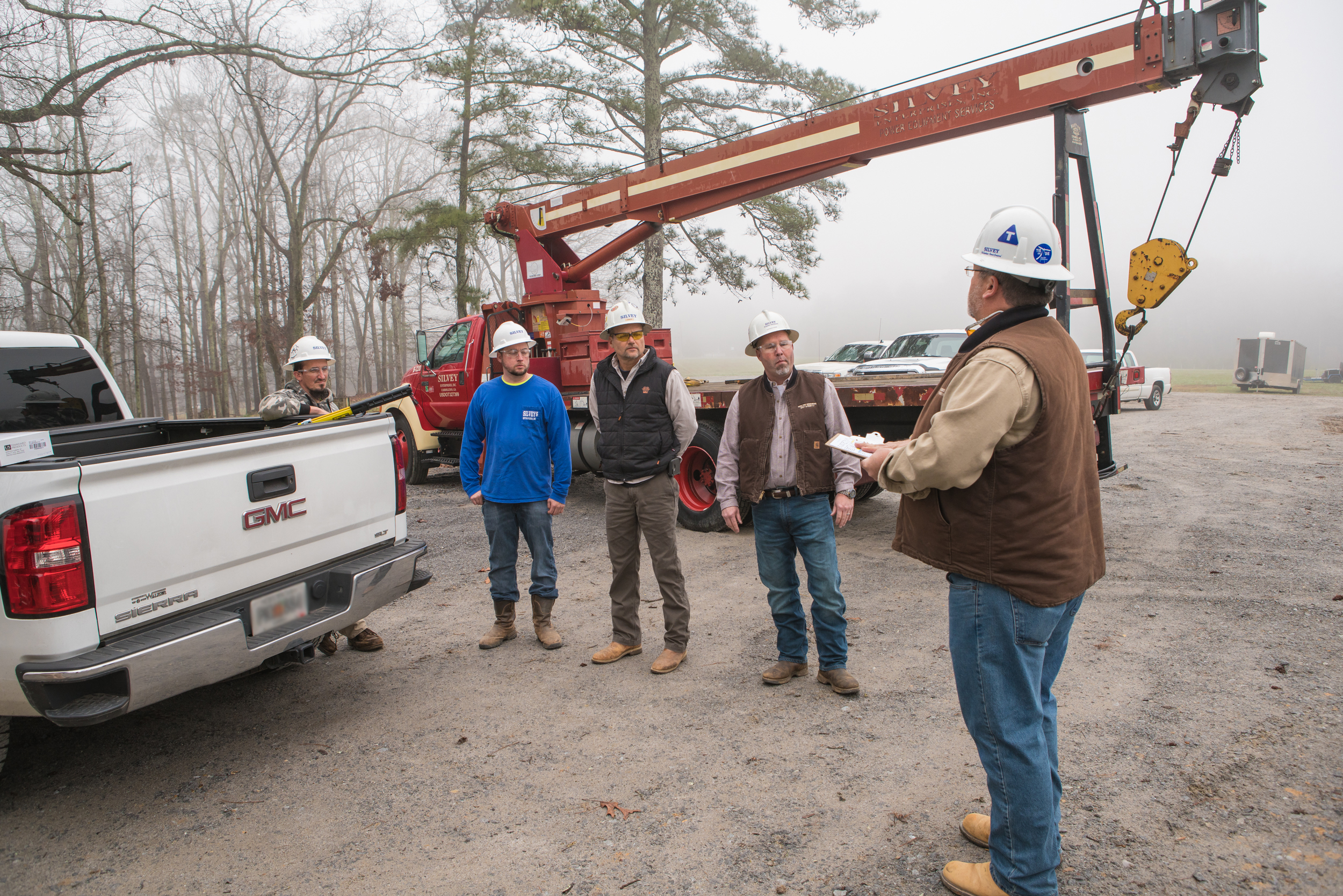 Safety governs all aspects of Silvey work. From the time a new employee is hired, they are taken through rigorous training and orientation programs to ensure they are given the most up-to-date information and instruction on safety practices within the industry.  All field employees have a personal training record set up which allows the Safety Department to track their progress and ensure that all training requirements are met.
Silvey training programs consist of the following:
New Employee Orientation
New employee orientation is the first training an employee goes through. It takes the new employee through the history of the company, the benefits, basic steps of building and maintaining a substation and safety measures while at work. The employees are educated on the importance of personal protective grounds and how they are used to protect employees at work.
OSHA Training
All crew members go through the OSHA10 safety training program. All site managers and superintendents go through OSHA30, a more intense training program requiring longer training hours.
Simulated Substation Training
Silvey pioneers the industry with its small-scale training substation built on Silvey property for the purpose of training crew members. Historically most training has been done on-the-job. However, the new training substation helps equip the crew before they go out to the field.
This non-energized substation not only introduces a somewhat-alien concept of substations to a new employee, but also trains them in electrical hazards, conductors, cables, grounding systems and many other areas that are necessary for successful work in the substation industry. Such hands-on training gets them accustomed to their work prior to stepping into the field.
Monthly Safety Meetings
The Safety Team meets with each crew on a monthly basis to discuss timely safety topics and update the crew on the latest safety information. This provides an intimate setting to talk about and refresh safety subjects while emphasizing the importance of its implementation. These meetings cover topics such as aerial work platforms, back safety, confined spaces, cranes, fall protection and more.